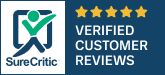 Make A Service Request Online

Looking to make a service appointment at Hamilton Hyundai? Give us a call or fill out our online service request form to get started, after which we'll promptly confirm the details of your appointment.

Monday- Friday 8:00 a.m. - 5:00 p.m. - Ask Us About Pickup & Delivery Arangements.