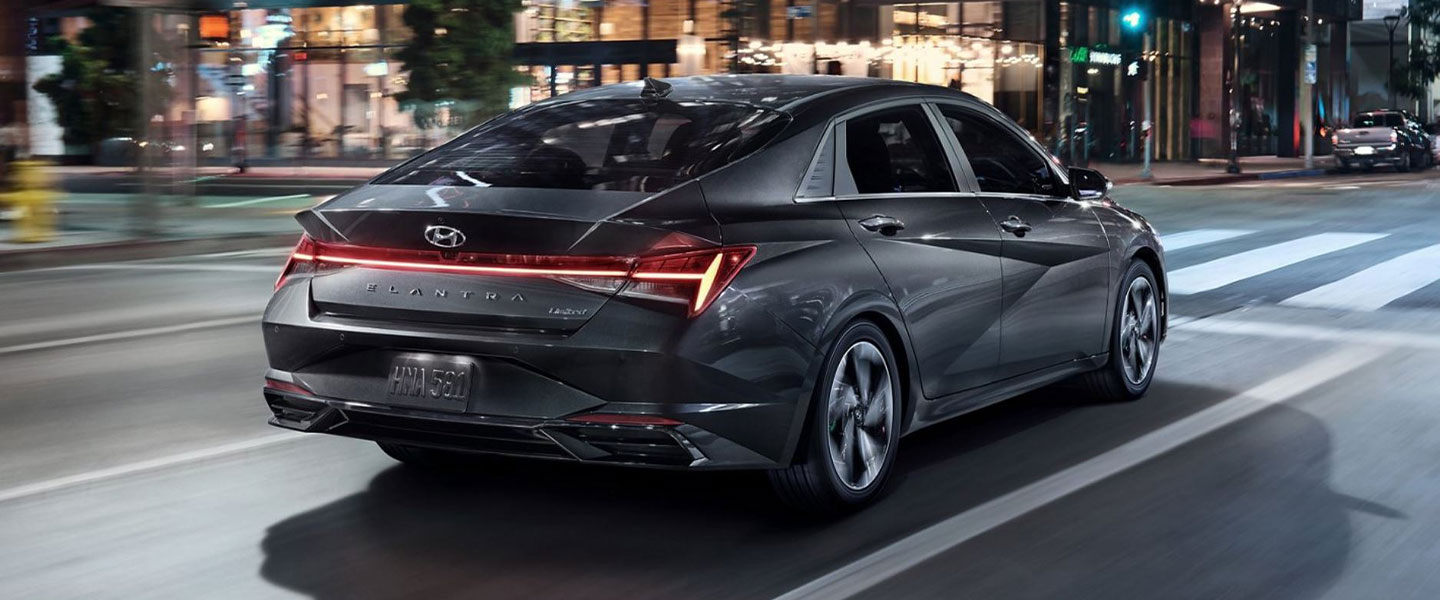 Many of you out there are looking for a change of pace from the typical car. You want something that offers state-of-the-art technology and a sleek sedan design. If that's you, then you need to check out the upcoming
new 2022 Hyundai Elantra
. Here at Hamilton Hyundai, we've pointed many of our clients towards the Elantra model. We're looking forward to more of the same fuel efficiency, reliability, and comfort that the 2021 Hyundai Elantra offers. Keep reading below for an in-depth review of the 2022 Hyundai Elantra model.
High-Quality Interiors and Exteriors
For those of you that are looking for a top-end sedan, you've found your new vehicle. The 2022 Hyundai Elantra is guaranteed to offer a comfortable ride. It features a spacious cabin, a fun drive with several safety features, and optimal performance and handling. You can also look forward to exceptional features, starting with the base-level trim (SE), and a surprising amount of room for luggage, consider it's a sedan type. So much hype has been built around the upcoming Elantra N model that Hyundai has announced, and for good reason! It's going to be more geared towards a sports performance style of vehicle, so be on the lookout for that as well!
Three Impressive Trims for Your Consideration
The 2022 Hyundai Elantra has three trim levels: SE, SEL, and Limited. Each of these trims offers exceptional safety features, as well as awesome bells and whistles. Let's look at each of these trims in further detail.
As you well know, Hyundai does an exceptional job of offering value to their drivers from the get-go. 
Unlike so many other brands out there today, Hyundai gives drivers exceptional features, even at the standard base trim. That shines through with the 2021 Elantra SE. Look no further than the standard safety features. That includes lane-keep assist, forward collision warnings, cross-traffic alerts in the rear, and blind-spot assist.
Whether you're buying this as a car for long commutes or as the first car for your child, these features can give you more peace of mind! The exterior has LED headlights that operate during the day, alloy wheels, and a chrome grill for a luxurious look.
Inside, you can enjoy an 8-inch screen for the infotainment system, two USB ports, high-quality sound system (with four speakers). The infotainment system is compatible with both Apple CarPlay and Android Auto, which is a nice touch!
Standout Features
•
High-Quality Infotainment System: The Elantra offers an exceptional base-level infotainment system with an 8-inch touchscreen, Bluetooth, and high-quality sound.
•
Exceptional Driver Assist Features: Includes automatic headlights, blind-spot monitoring, and cross-traffic alerts in the base-level trim.
Smackdab in the middle of Elantra's three trim levels is the SEL, which is focused on offering more customization for the driver. The SEL only adds a few standard features to the SE (since the SE already includes a lot of features). However, it offers two packages: the convenience package and the premium package.
The convenience package offers a leather steering wheel, heated seats (in the front), a 10-inch infotainment screen, and a wireless charging pad for your phone. It also offers two additional safety features in the forward collision alerts and adaptive cruise control, which we highly recommend for road trips.
The premium package is more aesthetic-focused, offering exterior benefits such as 17-inch wheels, a dark chrome grille, LED lights in the tail and head, and a sunroof.
Inside, the premium package has a top-of-the-line bose speaker system and the Hyundai Digital Key technology.
Regardless of which packages you choose to include, the 2021 Hyundai Elantra SEL has standard perks such as a keyless entry, a six-speaker sound system, push-button start, and climate control for two zones (front and back). The SEL trim is perfect for those of you looking for a step-up from the standard. The two optional packages give you more power for customization. This will separate you on the open road.
Standout Features
•
Keyless Entry/Push-Button Start: Offers maximum convenience for businessmen and businesswomen on the go.
•
Dual-zone climate control: Ensures everyone is comfortable during the drive. Customize the temperature in the front and back of the Elantra SEL.
As the name of this trim level would imply, the Hyundai Elantra Limited is dedicated to offering you all the best and most innovative features on the market today. Certain features that were only available on the SEL additional packages come standard on the Limited. For example, the 10-inch infotainment screen. The incredibly advanced voice recognition system will have you feeling like you're driving KITT from Knight Rider. 
The Limited also has a beautiful interior aesthetic, with leather-trimmed seats and a leather-wrapped steering wheel. For additional safety, the Limited offers an automatic braking feature in the rear, as well as lane-keep technology that allows the car to always keep itself in the middle of the lane. The Limited is every car owner's dream. It gives you access to an award-winning make and model, plus all the bells and whistles you could need. 
Standout Features
•
Smart Cruise Control: Adaptable cruise control will help you keep a safe distance between your car and the one in front of you. It automatically adjusts speeds with radar sensors in the front bumper.
•
Leather Upholstery: Creates a beautiful interior that will keep a youthful aesthetic for many years to come. 
Invest in the 2022 Hyundai Elantra at Hamilton Hyundai
Now that you have seen all the incredible options you'll have for the 2022 Hyundai Elantra, be sure to head down to
Hamilton Hyundai
to schedule a
test drive
! Come on down to Hamilton Hyundai to check out the new Hyundai Elantra for yourself. We'll give you an in-depth look at all the available trims. To get started, please
contact us
at 877-464-5105 and schedule a time to visit the 2022 Elantra SE, SEL, and Limited in person! If you're interested in more of Hyundai's top models, make sure to check out our
research hub
page for more information.