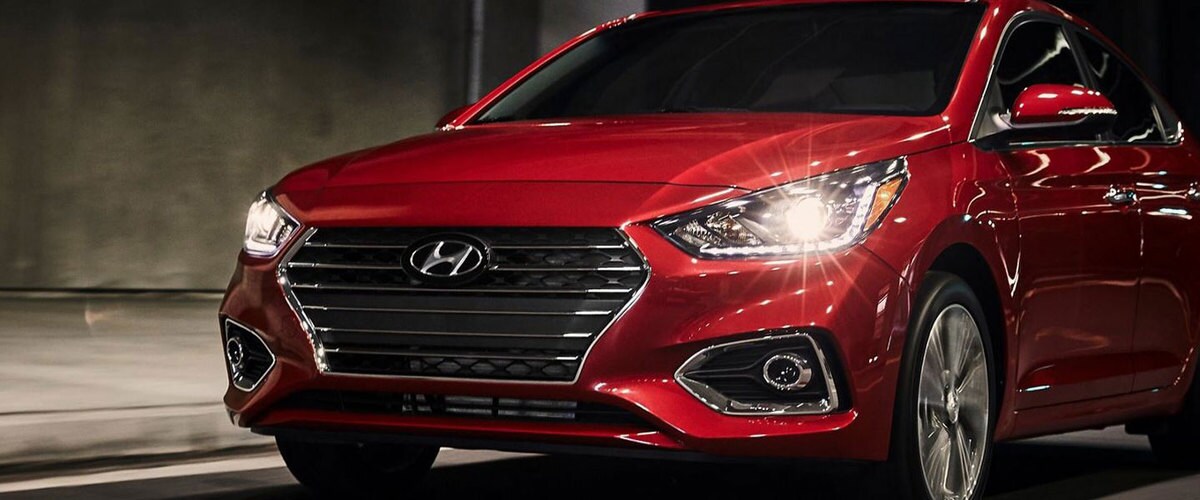 When it's time to purchase a car, buyers have more options than ever before. One of the best options for saving money without sacrificing reliability is buying your pre-owned vehicles from
Hamilton Hyundai
. Buyers get the benefits of having a trusted dealership and save money over buying a brand-new car.
If you've never bought a
certified pre-owned
(CPO) vehicle, you might be wondering why it's better to buy from Hamilton Hyundai than a private seller, or what the advantage are of buying a
pre-owned vehicle
, instead of new one. At Hamilton Hyundai, we offer some of the best models in the industry, backed by both the Hyundai brand and our team of local professionals who have made us a trusted fixture in the Chambersburg community. Here are some of the best reasons to choose us for your next used car!
CPO Benefits
Warranty Without Depreciation
In the old days, your choice in buying a car was to buy new from a dealer and get a warranty on the vehicle in case something went wrong, while taking the depreciation hit yourself, or to go
used
and sacrifice the warranty. But these days, CPOs give buyers the peace of mind that comes with knowing everything there is to know about the vehicle while still having a failsafe in case things do go wrong.
When you purchase a certified used vehicle, you're getting a car with low mileage that you know has returned to Hamilton Hyundai in excellent condition. Not only does it come with a manufacturer's warranty through Hyundai, but it comes with the knowledge that our team of expert mechanics have thoroughly inspected it and made sure there aren't any problems with it. If something does go wrong with a CPO, we'll be here to address the problem and make sure it's solved.
With a private sale, you might end up paying a lower price, but you're likely going to end up paying the difference in maintenance costs over the life of your vehicle. You also won't have the protection that comes with having mechanics and a dealer standing behind the vehicle and its reliability. If something goes wrong with a car obtained in a private sale, you're usually out of luck.
Better Financing Deals
When you opt for a CPO instead of a non-certified used car, you might be surprised at the financing packages that Hamilton Hyundai can offer you. Since the vehicle has undergone a rigorous inspection, we're able to offer competitive rates on these cars, sometimes close to the rates offered on a brand-new vehicle.
Not only will you be paying a lower rate with used vehicles, but you'll also be paying less overall than you would with a brand-new vehicle. Buying a new vehicle comes with the strongest backing because Hyundai itself has its reputation on the line with a vehicle that's never been driven by anyone but a Hyundai employee, but that also means you're going to be paying a higher price for the car overall. Opting for a vehicle that has the firm backing of both Hamilton Hyundai's team of mechanics and the manufacturer provides all the backing you'll need in case something does go wrong with the car, at a much lower price.
Used Car Benefits
Lower Registration Fees
If you're not planning to stay in Pennsylvania, buying a used car can actually save you money in some states when it's time to register your vehicle. For example, in Maryland, your car registration fees actually decrease as your vehicle gets older. Buying a car that's six or seven years old can be a great way to lower your fees every year, as someone else has already paid for the most expensive years of the car.
Even in Pennsylvania, which charges one flat fee for vehicle registration, you can still end up saving substantially on taxes when it's time to register your vehicle. That's because Pennsylvania charges sales tax on your purchase, and the tax is charged based on the MSRP of the vehicle, regardless of what price you actually pay for the vehicle. If your vehicle has aged a few years, the MSRP will have decreased in line with the depreciation of the car, which results in a slightly lower cost for you as a buyer. Anything that you can do to keep money in your pocket during your purchase of used vehicles is always a good thing!
Getting the Best Car for the Cost
One of the best reasons to opt for a used car is to get a normally more expensive car at a lower price. This will help you to get the ideal car for your needs without paying more than you really feel comfortable spending. If you don't need the latest technology, a car that's been around for five or six years can be an excellent choice for a lower price.
Remember, when you're purchasing a car, the last thing you want is to find yourself in a tight spot financially because you chose to buy more car than you could realistically afford. If there's a certain model at Hamilton Hyundai that you really want in your driveway, it's best to get an older CPO model so that you get a great car at a price that makes more sense for your needs.
Benefits of Both Used and CPOs
Improved Selection
When you're buying a car from a private seller, you're stuck with whatever the seller has on hand and is willing to sell you. A dealer, on the other hand, will have several options that can fit your needs, and that doesn't just apply to the selection of new vehicles. At Hamilton Hyundai, we're proud to offer a robust selection of quality CPO and used cars so that you've got the ability to choose the one that makes the most sense for your needs. If the first car we show you doesn't quite fit your personality, that's no problem. We're happy to take more time and find you the right car at the right price.
Plus, we're proud to stand behind our hard-earned reputation. We've built our name on great reviews from customers and friendly, trustworthy sales professionals who love helping buyers get to know their vehicle inside and out. When you step onto the lot at Hamilton Hyundai, you know that you're going to get first-rate professional help in finding a car that works for you and fits your budget.
Ask Away
There's nothing like getting all of your questions asked and making sure that you're buying the car that works best for your needs. If you're unsure about a certain feature on one of our cars, you can always ask for more information. At Hamilton Hyundai, our sales professionals pride themselves on our expertise on each and every car we sell, and we'll be happy to give you all the information you need to feel confident in your decision.
Buying from a private seller doesn't offer those advantages, because a seller can only answer questions about their experiences owning a car. Most private sellers know their cars well, but they don't know all of the details that make a Hyundai truly unique as well as an employee does. We pride ourselves on our knowledge of Hyundai vehicles, and we'll make sure that you know your car as well as you need to know it before you make your final decision.
Reliable Repairs
When you purchase a car from Hamilton Hyundai, you know that it comes with one other feature: a repair team that already knows your car very well because they've inspected it and gotten to know the details. When it's time for you to handle basic maintenance, bringing it to our team can ensure that it's taken care of in the proper manner. We'll have the information on your vehicle's history, and we'll know exactly which maintenance services your car needs to keep bringing you the performance that makes Hyundai a trusted name in the automotive world.
Benefits of Buying a Used Hyundai
When it comes to buying a used or certified pre-owned vehicle, Hyundais are some of the best options on the market. With superior safety and reliability ratings and a host of standard features, you don't have to make sacrifices when buying a used Hyundai.
Used Hyundais Offer Superior Reliability
One of the top concerns consumers have when shopping for a used car is reliability. You want to feel confident that your used car or SUV won't break down or need an expensive repair after a short time. If you want a used vehicle you can depend on, buying a used Hyundai is a great choice.
Hyundais age well. Even a Hyundai that is several years old will maintain value and be dependable for many years to come. CarMD and Consumer Reports have given Hyundai their top reliability ratings, based on years of data showing low repair frequency and low cost of repairs. RepairPal ranks Hyundai #4 out of 32 car brands for reliability based on the cost, frequency, and severity of vehicle repairs and maintenance.
Factors that Affect Reliability
Of course, there are many factors that affect vehicle reliability, and there are things you can do as a driver to extend the life of your vehicle. Maintenance, driving habits, and weather conditions can all impact the reliability of your vehicle. Scheduling regular oil changes, tire rotations, and multi-point inspections can go a long way toward keeping your vehicle running like new. One of the benefits of buying a used or CPO car at Hamilton Hyundai is our full menu of service options and our Hyundai for Life Program. Our trusted team of Hyundai experts can help you keep your vehicle in proper working condition without breaking the bank.
Used Hyundais Earn Top Safety Marks
Some people might assume that they need to buy a brand new car in order to get the top safety features, but that's not the case when it comes to Hyundai. With a used Hyundai sedan or SUV, you can enjoy peace of mind knowing you and your loved ones are protected. In fact, used Hyundais appear on the Insurance Institute for Highway Safety's (IIHS) and Consumer Reports list of safest used cars. This list is a popular resource for parents looking for the best vehicles for teen drivers. When shopping for your teen driver's first car, the top priorities for many parents are safety and affordability. With Hyundai you can have both. Whether you're looking for a sedan, a hatchback, or SUV, Hyundai makes some of the safest used cars money can buy.
IIHS and Consumer Reports named the Hyundai Elantra GT (2018 or newer) among the "Best Choice - Small Cars" list. The 2018 Elantra GT is a front-wheel drive hatchback with 25 cubic feet of cargo space. Available safety features include rear view camera, four-wheel anti-lock brakes, electronic stability control with traction control and Lane Keep Assist. It comes with a responsive 8.0-inch touchscreen infotainment system that includes Apple CarPlay and Android Auto, Bluetooth connectivity, a six-speaker stereo, a USB port and an auxiliary jack.
The Hyundai Kona (2018 or newer) and the Hyundai Tucson (2018 or newer) were both among the "Best Choices" for the safest used small crossover SUVS. The 2018 Kona is a popular subcompact SUV with superb safety and crash test ratings, a modern infotainment system, and above average reliability. A rear view camera comes standard, and available advanced safety features include forward collision detection, automatic emergency braking, and more. The slightly more powerful Tucson gets excellent reliability and safety ratings, and comes with an easy-to-use infotainment system with Apple Play and Android Auto compatibility. Advanced features like Lane Keep Assist and pedestrian detection are available on certain models.
The Hyundai Santa Fe (2017-19) was a "Best Choice" for the safest used midsize crossover SUVs. The 2017 Santa Fe seats up to seven people and earns excellent safety ratings and above average reliability. All 2017 Santa Fe trim options come with a rear view camera, and available advanced features include front collision warning, lane departure warning, and adaptive pivoting headlights.
The Best Value in a Used Vehicle
When shopping for a used car, your dollar goes further with Hyundai than other brands. With reasonable pricing, top safety ratings, and high reliability, Hyundai offers the best value for a used vehicle. Many used Hyundais come with top-of-the-line tech features, so you can enjoy the perks of a new car at a used-car price point.
Kelley Blue Book, one of the most trusted auto research companies lists multiple Hyundai models among the best used vehicles on the market.
 ● 10 Best Used SUVs under $25,000 - 2018 Hyundai Santa Fe
 ● 10 Best Used SUVs under $15,000 - 2013 Hyundai Santa Fe
 ● 10 Best Used Compact SUVs under $20,000 - 2016 Hyundai Tucson
 ● 10 Best Used Cars under $20,000 - 2017 Hyundai Sonata
 ● 10 Best Used Midsize Cars under $15,000 - 2013 Hyundai Sonata
Why Buy from Hamilton Hyundai
Whether you're interested in used vehicles or CPOs, Hamilton Hyundai is the place to find your next car. At Hamilton Hyundai we'll help you select the right car at the right price. Our sales professionals are happy to listen to your needs in an automobile and explain the benefits of each of our cars so that you can find the best vehicle for your lifestyle and budget. Shopping used and pre-owned vehicles from Hamilton Hyundai affords you a wider selection so you can get exactly what you need - without paying for anything you don't. We'll also help you take advantage of pricing specials, provide you with all of the information about your vehicle's history and make sure that you know everything you need to know about your car before you drive off our lot. Rest assured that the skilled mechanics at Hamilton Hyundai will be here for you to provide scheduled maintenance and repairs for years to come.
Buying a used or pre-owned Hyundai from a reputable dealership can give you the support and service you need to make the right decision and drive away with confidence. If you're ready to purchase your next car, come to Hamilton Hyundai in Chambersburg and speak to one of our friendly professional team members. We're always happy to help you find a quality Hyundai and drive away satisfied! If you would like to learn more about some of Hyundai's top models check out our research hub!