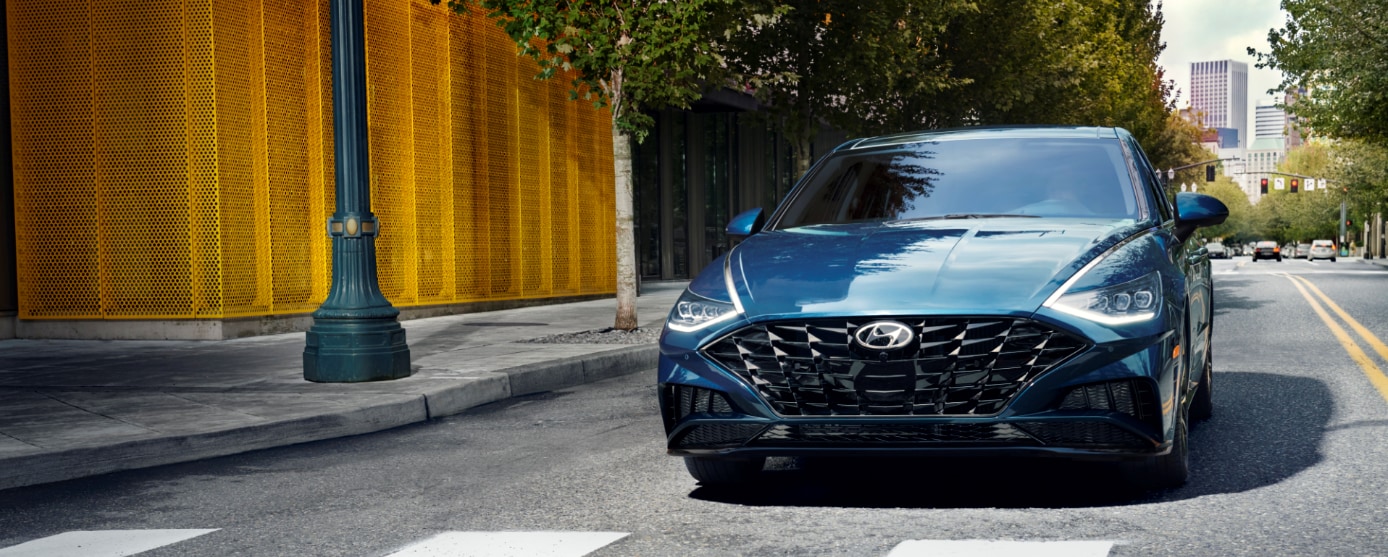 The All New 2020 Hyundai Sonata: What You Need to Know
The
New 2020 Hyundai Sonata
has been stylishly redesigned and is loaded with new features. Keep reading to learn more about this popular model. 
Everything You Need to Know About the 2020 Hyundai Sonata
Mid-size sedans have been losing popularity over the years and some car makers have abandoned them altogether -
Hyundai did the opposite
. They've bumped up the style and added features you won't find in similarly priced cars. Let's take a look at what you need to know.
Use Your Phone as a Key
Leave your Hyundai Sonata's key fob at home. You can lock, unlock, and start your car with your smartphone. Download the Hyundai Sonata key app which uses the phone's near-field communication (NFC) to connect securely to the car. 
To unlock the car, the phone is held up to the driver's side door handle while the app is open. To start the car, the phone is set on the wireless charging pad. Another nice feature of the app allows you to grant access to others - you can grant full or partial access. For example, you can allow access to your trunk only in the event someone needs to put something in your car. 
Remote Parking/Remote Start
Certain trim levels of the 2020 Hyundai Sonata have a remote parking feature that will help you get into the tightest spaces. You can move it in or move it out of a parking space using the cool key fob like a handheld remote control. These trim levels also have an optional remote start feature built into the fob, so you can cool or warm it before getting in.
Safety Features
  •
thirteen ultrasonic sensors
  •
forward and rear-collision braking
  • 
blind-spot-view with a video feed
  •
warns of a car coming from behind when a door is open 
Other Cool Features
  •
8-inch screen with Apple CarPlay and Android Auto
  •
charges phone twice as fast as previous models
  •
illuminated chrome trim 
Come See Us 
If you're looking for a Hyundai dealer in Hagerstown, MD, Greencastle, Waynesboro, or Shippensburg, PA, come to see us at
Hamilton Hyundai
in Chambersburg, PA and take one for a
test drive
. We offer these high-quality cars and SUV's at a fair price. Learn more about the Hamilton Easy Price sales philosophy and our Dealership for Life service program.
Contact us today!
 If you're interested in more of Hyundai's top models, make sure to check out our
research hub page
for more information.